Voter Blitz on July 14 & 15!
#TeamWebb contacted over 4100 voters in House District 69 in just weekend! Sign up to volunteer for our weekly phonebanks and canvasses!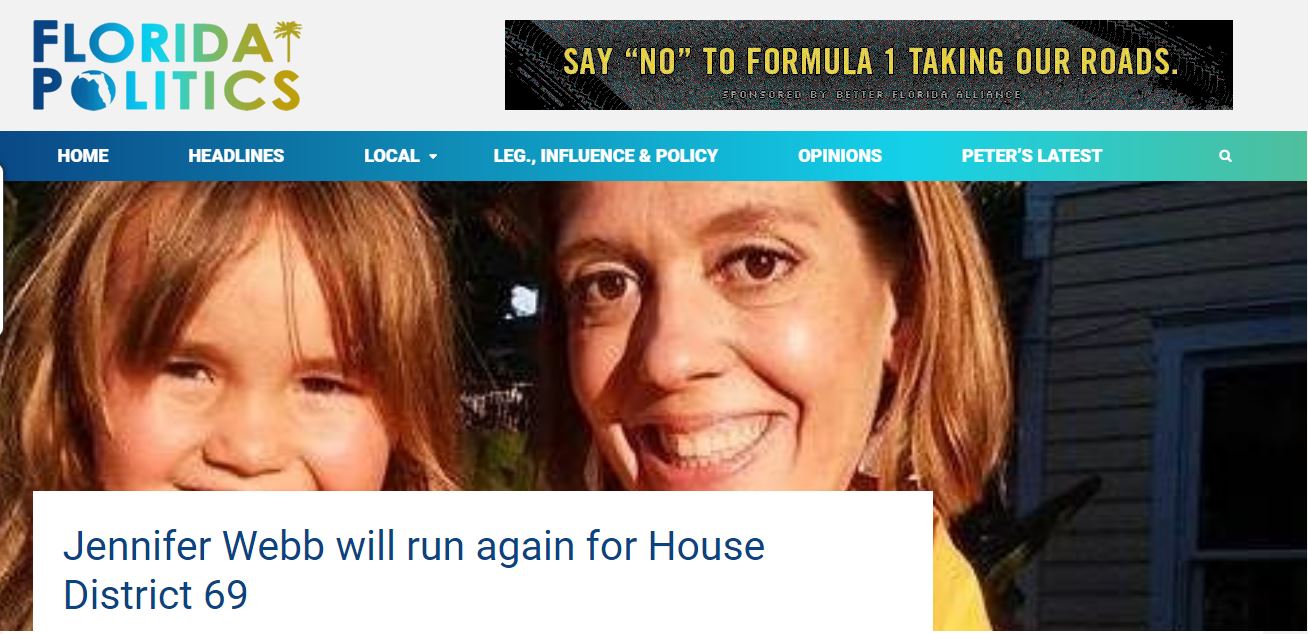 "I'm excited to launch our campaign to fight for our community up in Tallahassee, where their priorities have become badly out of step with those of our families here in Pinellas," Webb said in an email to Florida Politics. "We believe this race represents a great opportunity to deliver much-needed change in the Florida Legislature on behalf of those that need it most"...